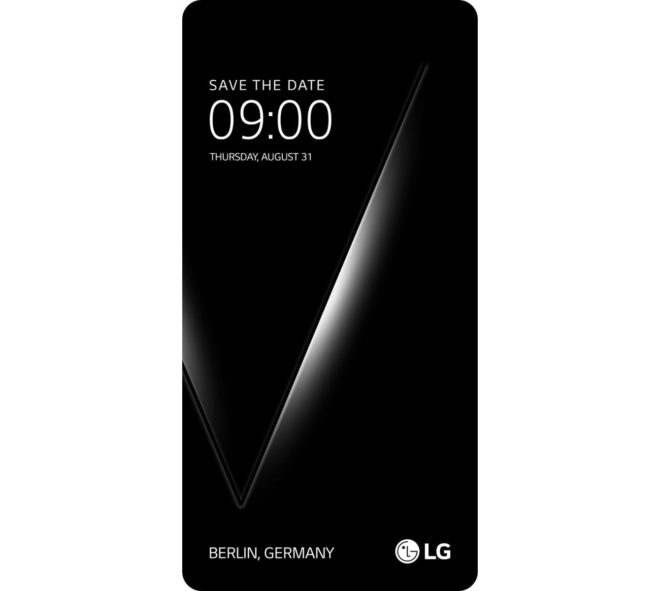 One day after images that claimed to show the design of the LG V30 leaked out, LG appears to be sending out invitations to the device's official reveal.
LG is sending "Save the Dates" for an event on August 31 in Berlin, Germany. The invitation looks like a tall 2:1 display and includes whats looks to be a "V" on its wallpaper.
While LG isn't coming right out and saying what it has planned for the event, the V30 seems like a solid bet. Not only are we right around one year out from the LG V20's debut, but LG also chose to include a "V" wallpaper in its invitation to hint that a V-series device will be the star of this show.
T-Mobile has offered both the LG V10 and V20, so it seems likely that T-Mo will have the V30 on its shelves as well. Based on what we've seen and heard so far, the LG V30 looks like it'll have a tall LG G6-style display, dual rear camera setup, and a spec list that includes a Snapdragon 835 and at least 4GB of RAM.
Based on the LG V30 rumors that we've heard so far, are you interested in this device?
Source: CNET