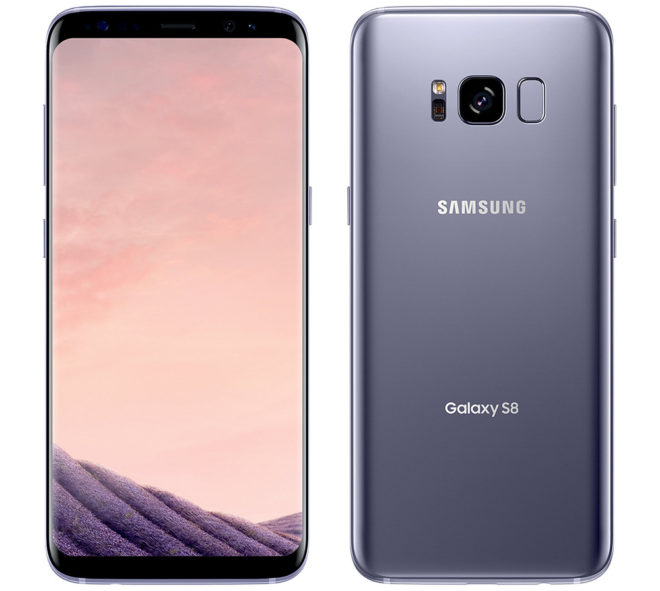 As expected, T-Mobile today launched a Samsung Galaxy S8 Buy One, Get One deal.
Starting today, May 12, customers can purchase a Galaxy S8 or S8+ and get a Galaxy S8 for free after rebate. To qualify, both phones will need to be purchased on EIP. You'll also need an qualifying rate plan, which means T-Mobile One for new customers while existing customers can have either T-Mobile One or Simple Choice Unlimited.
Pricing for the Galaxy S8 is set at $30 down and $30 per month for 24 months, while the Galaxy S8+ is $130 down and $30 per month for 24 months.
Once you meet the offer requirements, you'll need to point your web browser to the T-Mobile Promotions Center and enter the promo code 17SAM8BOGO within 30 days of activation. T-Mobile will then send you a prepaid MasterCard card worth $750 to cover the cost of your second device. That'll be the prepaid card value no matter whether you choose a GS8 or GS8+, so folks that choose the latter end up paying $100 for their Galaxy S8+.
T-Mobile isn't revealing how long this promo will last, saying only that it'll be around for a limited time.
The Samsung Galaxy S8 and S8+ are two new flagship smartphones and they're also two of the best phones on the market now, so getting one for free (or close to it, in the case of the GS8+) is a pretty nice deal. You do need to add a line to take advantage of the offer, and that'll likely deter some folks, but if you've been thinking about adding a line to T-Mobile, now may be the time to do it.
Source: T-Mobile (1), (2)