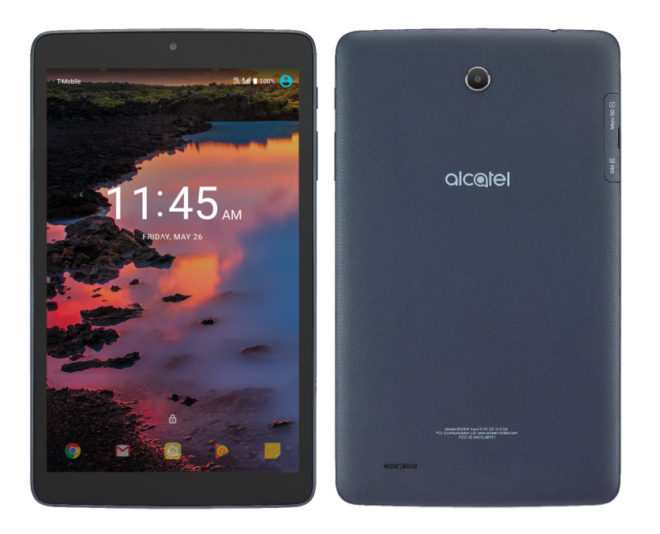 T-Mobile has been home to several Alcatel devices in the past, and tomorrow one more will be hitting T-Mo's shelves.
The Alcatel A30 Tablet is launching at T-Mobile on May 12 at a price of $5 down and $5 per month for 24 months, or $125 total. In exchange for your hard-earned dollars, you'll get an Android 7.1 Nougat tablet with an 8-inch 1280×800 display as well as 5-megapixel cameras on its front and rear.
Inside the Alcatel A30 Tablet is a quad-core Snapdragon 210 processor, 2GB of RAM, 16GB of built-in storage, a microSD slot, and a 4060mAh battery. 4G LTE connectivity is included, too.
Alcatel is also touting the A30 Tablet's CloserTV and IR blaster. These two features combine to pair with your TV or set-top box so that you can change the channel with your tablet, and there's also a commercial skipping feature that'll change your channel during commercial breaks.
We've seen a few different affordable Alcatel tablets launch at T-Mobile in recent years, like the Pop 7 LTE and Pixi 7, and the A30 Tablet is the latest in that line of products. It's not the most high-end device around, but it does have Nougat, built-in LTE, and a $125 price tag, so it's an option for anyone in the market for a budget tablet.
Source: T-Mobile