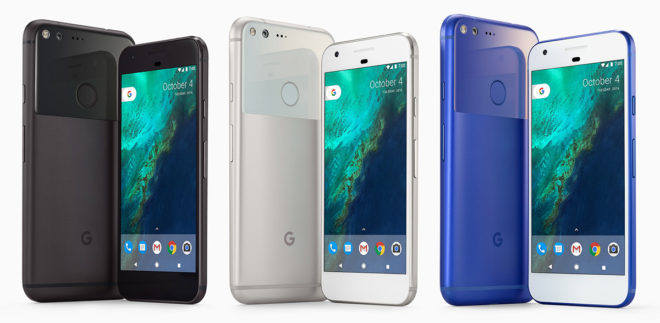 John Legere's "BIG news" about the Google Pixel has been revealed.
Starting tomorrow, October 28, T-Mobile will give you $325 in bill credits when you buy an unlocked Google Pixel and sign up for a T-Mobile One plan. This offer will be available for a limited time.
In order to get your bill credits, you'll first buy your Pixel from Google or anywhere else. You then sign up for T-Mobile One and show your proof of purchase on T-Mo's validation site within 30 days. T-Mobile will then give you 24 monthly credits of $13.55 apiece, which adds up to $325, or half the cost of a 32GB Google Pixel.
Here's what T-Mobile CEO John Legere had to say about this new offer:
"Don't let the 'exclusive' advertisements fool you, the Pixel phone is tested and proven to be fantastic on our lightning fast network, and we want to help you get the best of both worlds! I'm a huge fan of what Google has done with the Pixel and now consumers can use it the way it should be used – with truly unlimited data on the fastest 4G LTE network in America!"
While T-Mobile won't be selling the Google Pixel officially like some people had hoped, this is a deal worth considering for anyone interested in Google's flagship smartphone. With it, you can get half off of a 32GB Google Pixel or $325 any other model, making the Pixels easier on your wallet. Just keep in mind that to get all of your credits, you will need to sign up for the new T-Mobile One plan and stick with T-Mo for 24 months.
Also worth noting is that the Google Store is currently showing several Pixel and Pixel XL models as out of stock, while others aren't expected to ship for two to three weeks. Other buying options include Best Buy and Verizon, and while those models are intended for Verizon, they're shipped carrier unlocked.
So now that the "BIG" Pixel news has been revealed, what do you think of it? Will you be taking T-Mobile up on its offer?
Source: T-Mobile