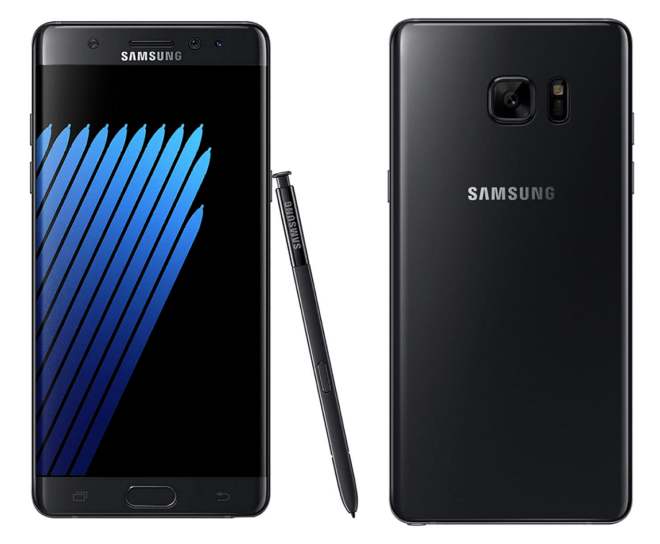 Today's the day: Samsung's Galaxy Note 7 is now available.
Navigating to T-Mobile's web store shows that the Galaxy Note 7 now has an "Order Now" button, and the Note 7 should also be hitting the shelves of your friendly neighborhood T-Mobile store. The Note 7 comes with 64GB of built-in storage and is available in Blue Coral, Silver Titanium, and Black Onyx color options.
Shipping estimates for the Note 7 vary depending on which color you choose. Both the Black Onyx and Silver Titanium are expected to begin shipping between Aug. 19 and Aug. 24, but orders of the Blue Coral model are slated to ship between Aug. 23 and Sept. 6.
As for pricing, you can expect to pay $69.99 upfront and then 24 monthly payments of $32.50 for the Note 7 on EIP. Customers that opt for JUMP! On Demand will pay $0 down and $37.50 per month for the Note 7. And if you choose to pay full retail for Samsung's new flagship, you'll be shelling out $849.99.
It's also worth noting that if you buy the Galaxy Note 7 before Aug. 28, you qualify for T-Mo and Samsung's launch offer of a free 256GB microSD card, Gear Fit 2, or one year of Netflix. After you buy your Note 7, you'll need to head to Samsung's promo page and fill out all the necessary info to get your gift.
Many T-Mobile customers have already gotten their Note 7s because they pre-ordered, and many more will likely get them today. If you decided to hold off on pre-ordering for one reason or another, though, you should now be able to just waltz into your local T-Mo store and snag a Galaxy Note 7.
So, have you gotten a Note 7? If so, what are your first impressions?
Source: T-Mobile