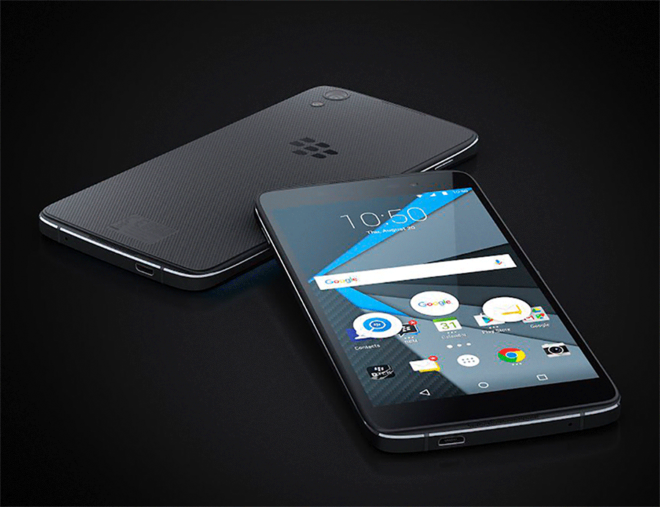 Today BlackBerry took the wraps off of its second Android phone, the DTEK50. The device is sold unlocked and advertised as being compatible with T-Mobile, but when it comes to unlocked devices, we often wonder exactly how compatible they are with T-Mo. Now we've got an answer regarding the DTEK50.
BlackBerry has confirmed to me that the DTEK50 includes support for T-Mobile's Voice over LTE (VoLTE) and Wi-Fi Calling. When it comes to cellular connectivity, the unlocked DTEK50 supports HSPA+ bands 1, 2, 4, 5, and 8 as well as 4G LTE bands 1, 2, 3, 4, 5, 7, 12, 17, 20, 29, and 30.
When BlackBerry launched the unlocked Priv last year, it made that device compatible with T-Mobile's VoLTE and Wi-Fi Calling, so it's not a huge surprise to see that the DTEK50 supports those features, too. It's still good to see, though, as not every company that sells unlocked phones goes through the effort to add support for T-Mo VoLTE and Wi-Fi Calling to their devices.
The BlackBerry DTEK50 is now available for pre-order for $299, and buyers will get a BlackBerry Mobile Power Charger with a 12600mAh battery along with their phone. The DTEK50 is slated to begin shipping the week of August 8.