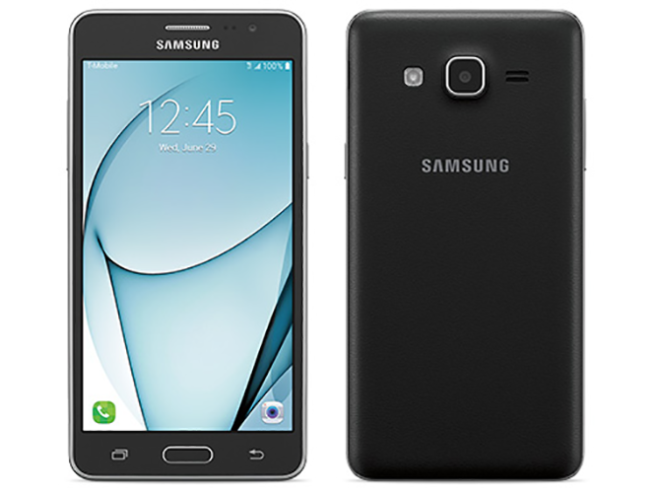 T-Mobile is sweetening this T-Mobile Tuesday with the announcement of a new promotion.
Starting tomorrow, July 13, T-Mobile will offer a free Samsung Galaxy smartphone to new and existing Simple Choice customers. To qualify, all lines on your account will need to be on at least a 6GB or 10GB rate plan at the current pricing. Customers on the 6GB rate plan can get the Samsung Galaxy On5 (shown above) for free, while customers on a 10GB or higher plan can get either the On5 or the Samsung Galaxy J7 (shown below).
To get your free phone, you'll need to enroll into an EIP for 24 months. You'll be billed for the phone each month, and then you'll receive a credit to cancel out that charge. Do keep in mind that you'll still have to pay tax on the full price of the phone that you choose, and if you cancel service or switch to a lower rate plan before your 24 months are up, you'll owe the remaining balance on the device. Finally, there's a limit of 12 free phones per account.
This free Samsung phone promo will be available in T-Mobile stores as well as through authorized dealers and telesales. It'll hit T-Mobile.com soon.
In addition to the Samsung offer, T-Mobile has a family plan deal that'll get you four lines with 6GB of data for $120 per month. You can add more lines at a rate of $20 per month. With this promo, each line would be eligible for a free Galaxy On5.
Source: T-Mobile