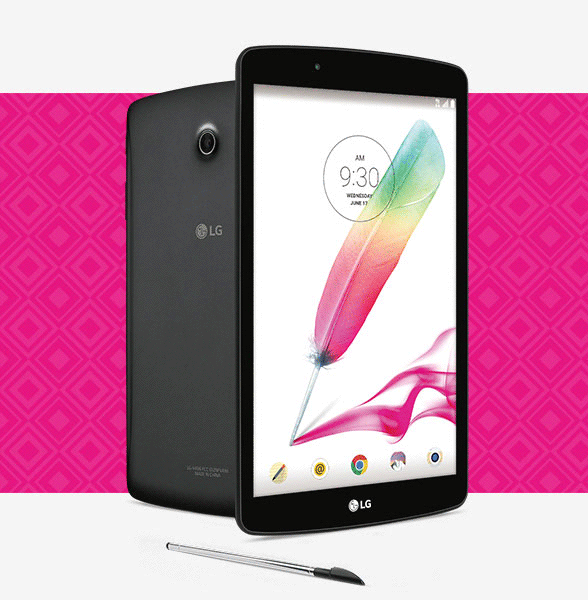 It's time once again for a "Get a Tablet on Us" promo.
T-Mobile is kicking off a "Get a Tablet on Us" deal today, May 13, that will run for this weekend only. With this offer, you can get an LG G Pad F 8.0 for free when you sign up for a mobile internet plan, which starts at $10 per month when paired with a smartphone plan ($20 without) for 2GB of data every month.
It's also worth mentioning that the LG G Pad F 8.0 in this offer is free after mail-in rebate and prepaid card. The rebate that you get will come in the form of a prepaid MasterCard card, and you should allow up to 8 weeks for your rebate card to be delivered.
With features like an 8-inch 1280×800 display, 1GB of RAM, and 16GB of storage, the LG G Pad F 8.0 isn't the most high-end tablet around. If you've been thinking about picking up an affordable tablet that you can throw into your bag and use to browse the web anywhere you go, though, the G Pad F 8.0 fits that bill.
Source: T-Mobile