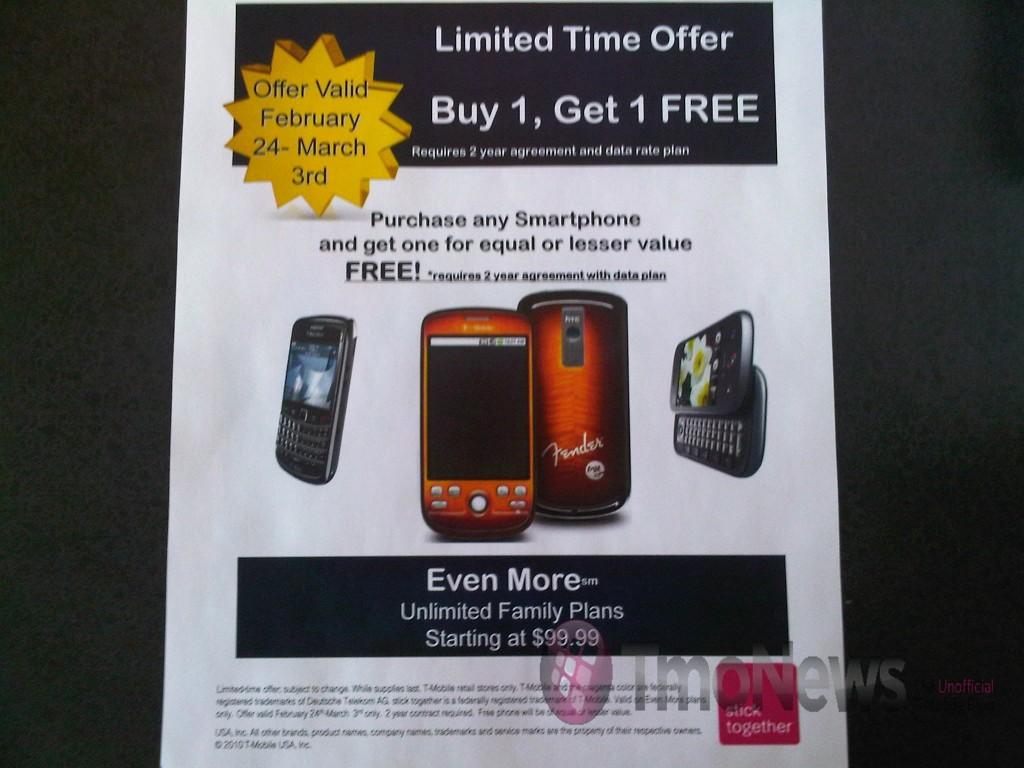 UPDATE: We are still trying to clarify this offer and obtain further details as to which markets this offer is valid in. We can say that we believe this is a T-Mobile authorized dealer special and NOT a corporate location offer. But we have confirmed that this offer requires a new 2 year activation on a postpaid account. Stay tuned for more info!
Nothing says come in and shop with us like a "Buy 1, Get 1 Free" advertisement.  Starting tomorrow and running through March 3rd, T-mobile retail will be offering a Smartphone BOGO with any 2-year agreement.  Before you ask, we've tried to nail down if that means just for new customers, just for upgrades or all of the above.   As it stands at the moment, we aren't sure so we're going to stick with the idea that since the document doesn't specify one or the other, we're tentatively going to say both.  Don't you think both new customers and existing customers should get to take advantage of this superb offer? This is fun for the whole family!
Hit the jump for a full size image.