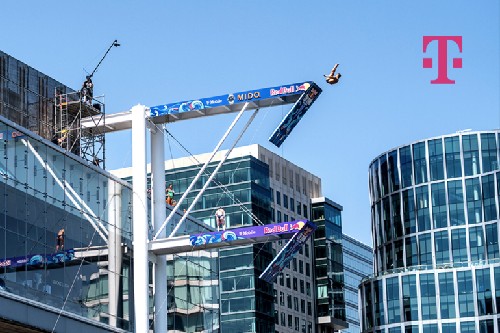 Earlier today, T-Mobile unveiled a new update to its network: network slicing. 
In a blog post, T-Mobile EVP & Chief Technology Officer, John Saw, described what network slicing is. Saw also revealed that they were already able to use 5G network slicing for a remote video production on a commercial network. 
This was done during a cliff diving event in Boston that was sponsored by Red Bull. The Un-carrier used a 5G Hybrid Mobile Network using its 5G Advanced Network Solution (ANS) suite and paired this with nationwide 5G SA network. As a result, they were able to boost the broadcasting capabilities during the event in near real-time. Uplink speeds reached up to 276 Mbps. 
Apart from its broadcast, the spectators of the event were also able to connect to the network and upload photos and videos right away. Almost 20,000 visitors were present during the event and none had issues with the network. 
Saw shared that with network slicing, they are able to work with communities to make networks more reliable. You can read more about the announcement here. 
Source: T-Mobile