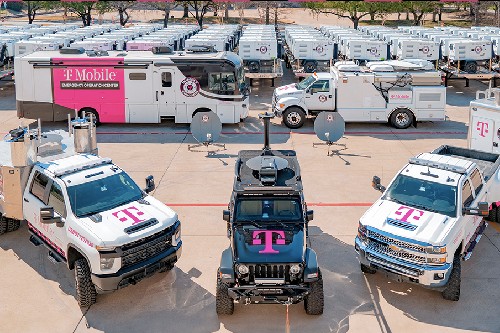 Hurricane season has officially started and T-Mobile is currently getting ready for Hurricane Idalia to hit the affected cities. 
The hurricane has intensified to Category 3 and is proceeding to make landfall. To get ready for this, the Un-carrier has activated its emergency teams to ensure that those along the Gulf Coast and Atlantic seaboard get the assistance they need.  
It's important to note that the National Hurricane Center issued a warning on Hurricane Idalia. It is expected to bring about a catastrophic storm surge in the areas it will hit. 
With its preparation, T-Mobile has pointed out what it is already doing:
Generators and batteries are topped off at local towers.
Quick-deploy and portable satellites, microwave solutions and generators are ready to quickly recover critical connectivity.
Customer concessions for unlimited talk, text and data from August 30 through September 6 are in place.
Emergency teams are staged and ready to quickly begin network restoration; provide Wi-Fi, devices and device charging; and provide first responders with activated phones with Wireless Priority Service.
With regards to its network, T-Mobile's Emergency Management teams have worked hard to ensure resilience and readiness in the areas that are projected to be hit. Meanwhile, T-Mobile and Metro by T-Mobile stores have been closed in the areas projected to be along the hurricane's path and surrounding areas. Stores will be closed as early as 2pm ET today. You can get an update on local store hours for T-Mobile and Metro by T-Mobile.
To learn more about how T-Mobile is preparing for the hurricane, visit this page.
Source: T-Mobile