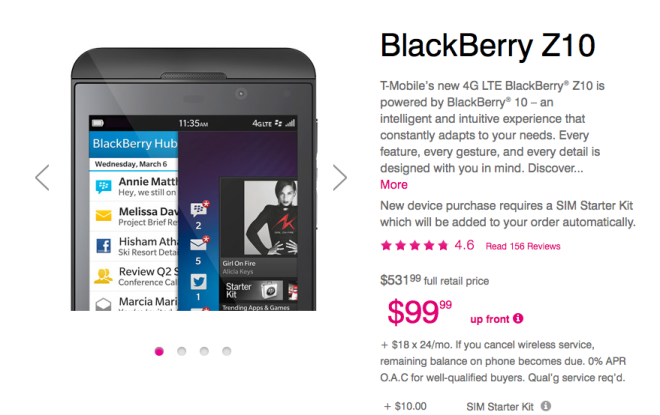 In a move we knew was coming in the very first week of September has now made the news cycle rounds day. According to a Reuters report, T-Mobile has made the decision not to sell any BlackBerry devices in their company-owned retail store locations. I'm honestly not sure why the store is breaking today when company management began filtering this message down earlier in the month. That being said, it's an unfortunate move for the once mighty BlackBerry and we expect that other carriers may follow suit in the near future.
While the news broke on September 3rd that this was going down, it wasn't until today that a T-Mobile executive "officially confirmed" the move. David Carey, T-Mobile executive vice president for corporate services told Reuters that "keeping stock in the retail distribution system was inefficient" as supply far outpaced demand.  Carey said that most of the company's BlackBerry purchases were by companies that do not purchase devices in retail stores.
Therefore we will display and sell it in the store for those consumers who would like to see one," he added.
One more proverbial nail in BlackBerry's coffin.