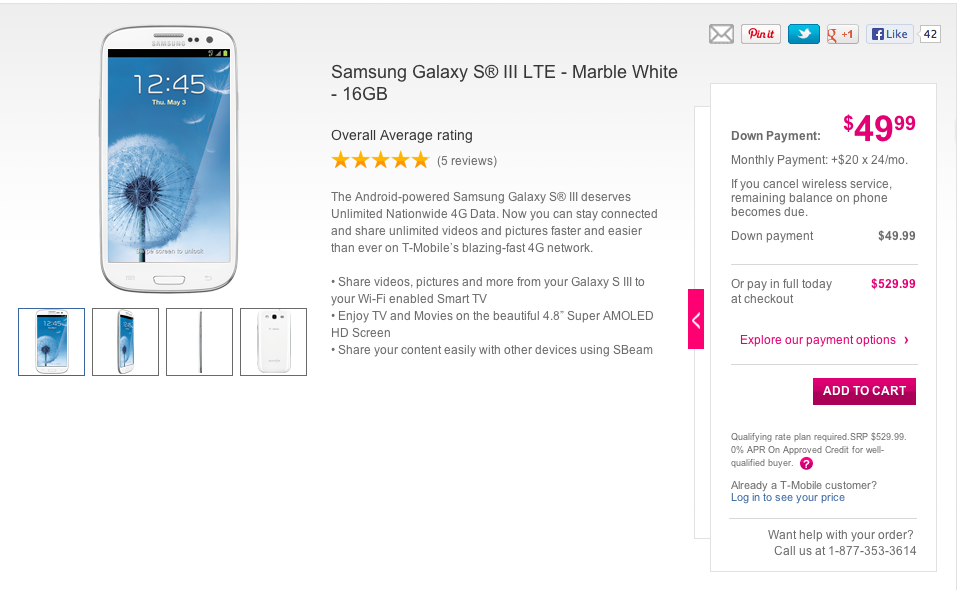 After a lengthy wait, T-Mobile is finally set to deliver on the Galaxy S III LTE edition. After an announcement all the way back in January, we've heard nary a sound about it since. The Galaxy S III LTE is the exactly same device internally as the original Galaxy S III with the addition of LTE being the only noticeable difference.
Even with LTE, the Galaxy S III LTE is a hard sell against the Galaxy S 4 which is a step-up feature wise and some may prefer the new shape of the fourth-generation.
There's no word on when these devices will arrive, but I wouldn't expect a ton of units to be available. Hopefully, T-Mobile will drop these at a price low enough to clearly separate the Galaxy S III and Galaxy S 4 as "old" and "new." Even as an "aging" device by industry terms, the Galaxy S III was top of its class when it arrived and still offers a fantastic Android experience and with huge community support there's plenty of rooting and ROM'ing to keep you busy for well into the future.
As of now, signs point to T-Mobile stores receiving 16GB White Galaxy S III LTE variants with the titanium model nowhere in sight.