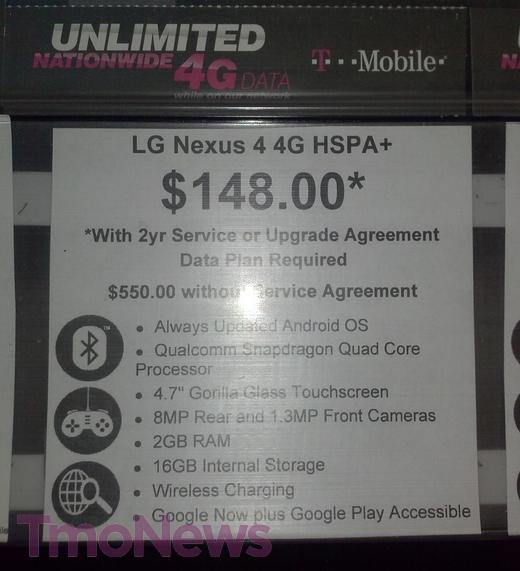 If you're still looking for a way to score a Nexus 4 smartphone, rumors of the device hitting store shelves at Walmart are coming to fruition as the device goes on sale for $148. Unlike T-Mobile's superb pricing of $49 for new activations, Walmart's price is good for both new and eligible upgrade customers. Of course this deal is only good for Classic Plan subscribers and the off contract price will still have you looking at Google Play as it hits $550 without a service agreement.
Not to be outdone by the Nexus 4 is another great deal with the likes of the White Galaxy Note II ringing in at $278. That's right around $91 cheaper than T-Mobile directly after the mail-in rebate. Sound good? We thought so.
The Nexus 4 will only be carried in around 1500 Walmart locations nationwide so make sure to phone first and check out inventory. If not, there's always Best Buy, Costco and Wirefly. The same goes for the Note II in White, just 1500 stores nationwide.