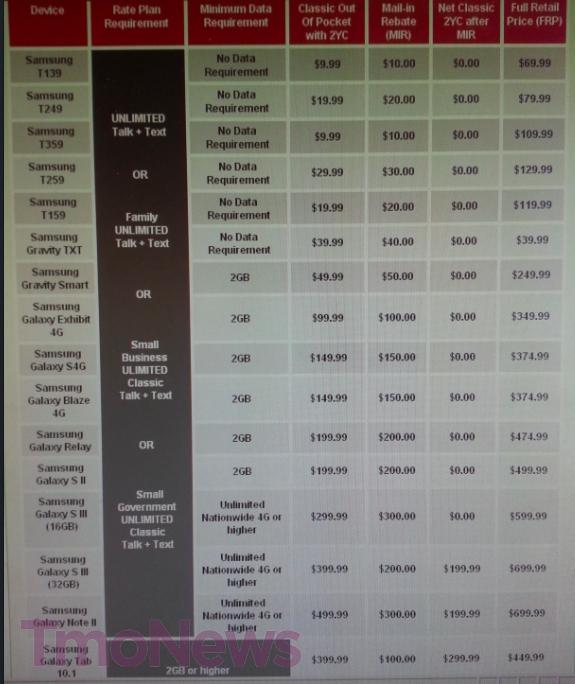 Some good news for all you Galaxy Note II fans out there soured by this mornings news that showed the Note II as not a part of the special Samsung sale this weekend. The good news is that the Note II IS on sale this weekend, just not for free. During the course of November 16th and 17th, the Note II will sell for $299.99, with a $200 mail-in rebate for a net cost of $99.99 and 20 monthly payments of $20 for Value Plan customers.
Classic Plan customers are looking at a slightly different deal with a $499.99 out of pocket payment, with a $300 mail-in rebate bringing your net cost to $199.99. It's an interesting way to go about the deal, and I'm not sure how many will jump at laying out $500, but if you really want the Note II, this might be a good way to get it on the cheap. Of course cheap is relative when you have to wait for the rebate to come back after laying out the cash.
The rest of the images show a complete pricing breakdown for all the Samsung smartphones and tablets on sale this weekend. Classic Plans are on top, Value Plan pricing is below.