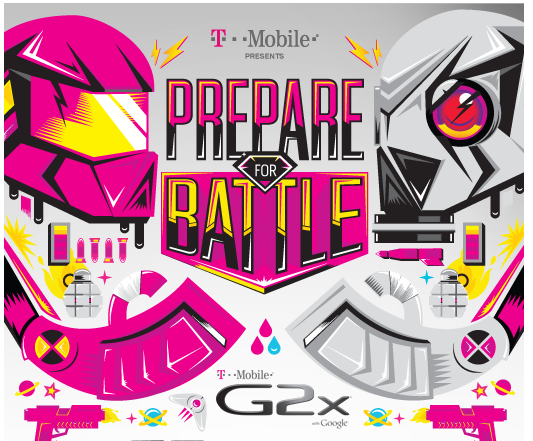 T-Mobile fans listen up. Are you a hardcore gamer? Would winning a trip to E3 be something you might be interested in? Can you tell me what E3 is? Those of you who can can win a T-Mobile G2x and a free trip to E3. First you have an assignment though — upload a video, 15 seconds or less to T-Mobile's Facebook page showing why you are the ultimate gamer and how you would be the ideal correspondent for T-Mobile.
The videos will be ranked by fans on T-Mobile's Facebook page and the top 10 entrants will each win a prize. The two most hardcore gamers will win a G2x and the chance to attend the upcoming E3 expo. The two lucky winners will chronicle their trip, host gaming challenges, conduct interviews and much more.
E3 runs from June 7th-9th in Los Angeles and the video competition will kick off May 15th and run till midnight May 25th.